Many people dream of making their own sneaker or starting their own sneaker brand, but they have no idea what it takes to get started. At the Sneaker Factory, we hear these questions very often…
How much does it cost to build a sneaker?
How much money do you need to start a shoe business?
How much does it cost to start a shoe company?
How much money do I need if I want a shoe factory to build my dream sneaker?
Your shoe development cost questions are answered here!
Costs of Footwear Design & Development
Costs for building your sneaker are from $5000 to $15000
Let's review the phases to build a sneaker and what it costs per phase:
Sneaker Design $0 to $5000
Sneaker Development $2000 to $3000
Sneaker Pre-Production Tooling $3500 to $7500
Sneaker Production Equipment $20,000 to $50,000
Cost of the shoe design: $0 to $5000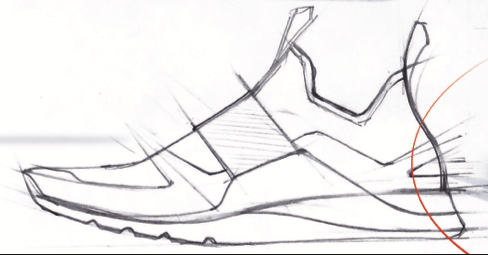 To build a sneaker, you will need a design. How much does it cost to design a sneaker?
If it is your design, then great the answer is $0!
If you need to hire a designer, the cost can run from $500 to $5,000. The cost is dependant upon the experience of your designer and if you need an upper design and an outsole design. Some shoe designers charge a flat fee for an entire shoe, some charge you piece by piece for the outsole and uppers. A great design is critical to your success as a new brand, so take your time and work hard to get this phase right.
Cost to develop a shoe last: $0 to $750
If you select a shoe last that is "off the shelf" and available in the factory, the cost will be $0.
If you send the factory a shoe and ask them to create a similar last, the development fee may be $100 to $200. For example, a copy Nike Air Force One last will most likely cost about $200. If you want a full custom last based on a casting of your foot you can expect to pay closer to $750.
Costs to create a pattern from your shoe drawing:$250 to $500
Depending on the complexity of your design, the shoe factory will ask for up to $500 to create your shoe pattern. For your money, you will get two or three sample rounds which are often necessary to get the pattern just right. You will use these pattern trials as your fitting samples. The cost of air shipping the sample goods from the factory is extra. In many cases, once you place a production order, the shoe pattern cost will be refunded to you.
Cost to create an outsole blue print: $150 to $600
Creating the outsole drawings is a highly technical skill. The cost will vary. Once you place a production order the cost will be refunded to you.
The factory will transfer your design drawings into their CAD system and make a 2D drawing for you to approve. After you approve the 2D drawing, the CAD technician builds the 3D CAD model and makes sure it fits your upper pattern design. The outsole factory will laser scan the upper to create the top net of the outsole.
Cost to build a solid model of your outsole design: $100 to $400
Once you have the drawing approved, the factory will CNC cut or 3D print a full-size model for your study. This is called a woodcut or a REN. You can paint this and attach your upper to give you a real idea of what your dream sneaker will look like. Once you approve the model, the factory can make a "temporary" mold. With the temporary mold, you can make up to 10 pairs of poured foam outsoles for fitting tests, or marketing videos. These parts are great for photoshoots but will not last very long.
Sample Pairs: $50 to $100 per pair
New Online Courses
for Brand Builders
Phase Two: Sneaker Pre-Production
Tooling cost to build a cast metal foam midsole mold: $1475 one pair
Tooling cost to build a cast metal rubber pressing outsole mold: $1475 one pair
Custom logo EVA footbed mold: $475
Injection molds for plastic or rubber upper parts: $500 to $5000 depending on your design
Upper material cutting dies: $150
Pre-production samples: $50 to $100 per pair.
Phase Three: Sneaker Production tooling
Depending on your design and size run
Midsole mold: $1475 Per size : 7 to 14 per your requirement
Outsole mold: $1475 Per size : 7 to 14 per your requirement
Custom logo EVA footbed mold: $475 : 3 to cover a size run
Injection molds:$500 to $5000 Per size: 1 to 4 to cover a size run
This is roughly the cost to make your dream sneaker into a real production-ready shoe.
Can the Shoemakers Academy help me get started making my dream shoe?
Yes, we can! If you are ready to get started, the team at Sneakerfactory.net can be your shoemaking guide. We can help you find a footwear designer or development manager and put you in touch with a factory suited to your project. We also offer small group classes virtually to help you launch your brand and troubleshoot issues that may affect your production.