Current Status
Not Enrolled
Price
Beginners Start here --> SALE 50% Now $99
Get Started
Ready to break into the shoe business?
Look no further. Our comprehensive online footwear design courses have you covered, starting with our essential starter course. Whether you're a newbie or a career changer, this course unveils the secrets behind footwear design, development, and manufacturing. We're talking about the fundamental principles, processes, and technology that power modern footwear manufacturing. Brace yourself to learn the industrial shoemaking techniques employed by industry giants like Nike, Jordan, Puma, and Adidas.
Accelerate your shoemaking skills and hit the ground running.
These 13 core foundational lessons are designed to fast-track your entry into the shoe industry. Once you complete this course, you'll be primed and ready to dive deeper into the world of footwear design and manufacturing. But that's not all—enrolling in this course grants you exclusive access to the eBook "How Shoes are Made," an indispensable resource that complements your learning journey.
Don't waste any more time. Take the leap and equip yourself with the knowledge and skills to succeed in the shoe business. Our online footwear masterclass is your ticket to unlocking endless possibilities and carving your own path to success. Enroll today and unleash your potential in the fascinating world of shoes.
13 in-depth shoemaking lessons.
Over 2 1/2 hours of video instruction with "The Shoe Dog" , Wade Motawi.
Bonus Content: How Shoes Are Made Textbook download 
Bonus: Digital Certificate of Completion for Shoemaking for Brand Builders & Designers included.
Risk-Free: 30-day, 100% money-back guarantee.
The Shoe Dog would like to tell you about this on-line course. Find out if Shoemaking for Brand Builders & Designers is for you.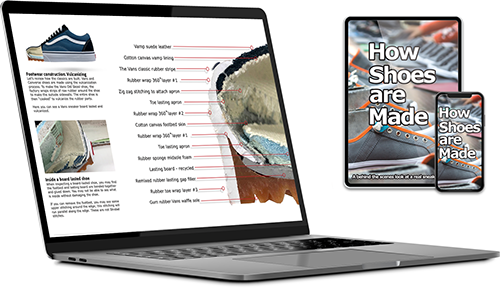 P. Alcazar
Shoemaking for Brand Builders & Designers
This course was really helpful for me. Wade got me up to speed fast and I am working on my sneaker designs every day. My dream of starting my own brand is within reach. I recommend this course to others who don't know where to start and want to learn from a pro. Well worth the price and I will be taking more of them for sure.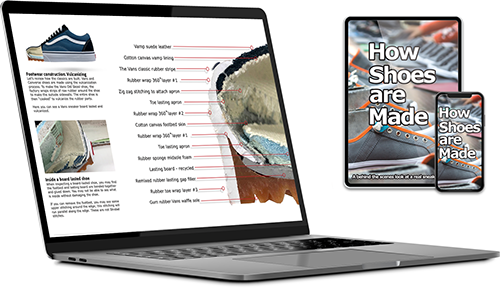 Eric J.
Shoemaking for Brand Builders & Designers
Highly recommend for anyone interested in working with footwear as a designer, starting your own brand, or looking to get a job with Nike or some other established brand. Loads of insider-type, real-world information from someone who has worked their way up and around in the industry. Well worth the cost and time.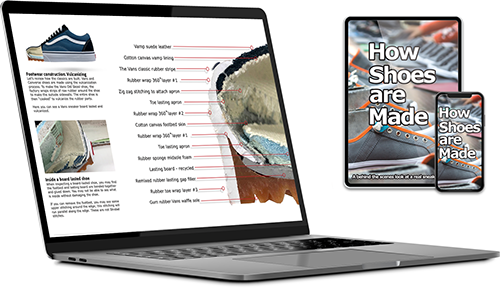 B. Hollingworth
Shoemaking for Brand Builders & Designers
I am loving expanding my knowledge base and learning about my dream job. I completed the Shoemakers Academy course for Shoemaking for Brand Builders & Designers. I'm looking forward to completing more of these courses so that I am better prepared to be hired into the shoe industry in a few years!
Does this course cover sneakers and women's fashion shoes?
Yes! Course lessons apply to making both sneaker styles and fashion shoes. You learn the shoemaking techniques and processes required to create all types of shoes.
Is this a DIY Shoemaking Course?
Not specifically, however, this course does contain valuable information that will help DIY shoemakers step-up their craft. If you are looking for step-by-step DIY home shoemaking instructions, we have that too. 
The course DIY Shoemaking for Beginners will be found here.  
Books and Ebooks also available here.
This course is now included in the All Access Pass! 
145 lessons, over 40 hours of on-demand video instruction for shoe designers, developers, and footwear start-ups. Fast-track your footwear career today!
Learn more: Shoemakers Academy All Access Pass.