Current Status
Not Enrolled
Get Started
Sustainability Strategies for Footwear
Learn Eco-conscious Footwear Design Now!
Listen up! This course is the ultimate guide to helping professional footwear designers, shoe developers, and product managers reduce the negative impact of shoe production on the environment and society. There are no magic materials or techniques – sustainability won't be a walk in the park. However, we've got you covered with options tailored to your environmental and social priorities.
New Sustainable shoe technology
You know the deal – implementing sustainability measures can be a bit pricey. No problem, we'll show you how to tackle that challenge. We'll break down those end-of-life issues and don't even get us started on those consumers who love a great bargain but are not thinking sustainably. We'll help you handle that too.
Sustainable footwear innovations
We tackle the big questions. Want to know the best, most sustainable shoe materials? We've got you covered. Curious about what those sustainability teams in big companies are up to? We'll dive deep into the real deal behind sustainability in product design and manufacturing.
Sustainable shoemaking practices
The central focus of this course is the "Footwear Sustainability Challenge," emphasizing the need to understand the unique challenges in the footwear industry and find ways to balance sustainability with market and product performance requirements. You'll get the tools to evaluate sustainability options like a pro and smash any barriers standing in your way.
Green shoe manufacturing techniques
From design simplification to mono-material designs, we'll empower you to push aside those sustainability roadblocks. We'll explore ways to reduce waste in the footwear manufacturing process and discuss innovative approaches like 3D printing, knitting technology, and sustainable material choices for leather, textiles, foam, and rubber.
"The Shoe Dog" wants to tell you all about this online course. Find out if the Footwear Sustainability Strategies Course is for you.
17 Eco-conscious Shoemaking Sustainability Lessons
10 Footwear Brand Case Studies on Sustainability
3+ Hours of in-depth video instruction with "The Shoe Dog"
Bonus Content: Sustainable Material Vendor List download ($200 value)
Bonus Content: Shoe Material Design Guide textbook download 
Bonus: Personalized Digital Certificate of Completion included
Risk-Free! 30-day, 100% money-back guarantee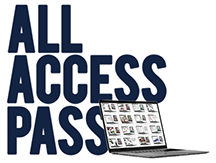 This course is now included in the All Access Pass! 
145 lessons, over 40 hours of on-demand video instruction for shoe designers, developers, and footwear start-ups. Fast-track your footwear career today!
Learn more: Shoemakers Academy All Access Pass.