Learn to Make Shoes
Online shoemaking courses
for all levels of shoe designers, developers, and brand builders.
Jumpstart your career. Launch your shoe brand.
Learn modern footwear manufacturing.



Learn to Make Shoes

Online shoemaking courses
for all levels of shoe designers, developers, and brand builders.
Shoemaking Instruction
Online Courses
Shoemaking Instruction
Online Courses
What people are saying
Feedback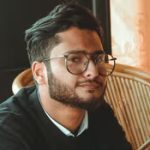 "Wade is a great teacher. The courses are easy to understand and he delivers his deep shoemaking knowledge with interesting personal anecdotes."
Jose R.
Footwear Developer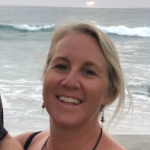 "The Shoe Dog and his team helped us launch our brand. We went from an idea to actual samples in 6 weeks. We shipped our first ocean container after only 5 months and our product is a huge hit after our first year of sales."
Andrea S.
Brand Owner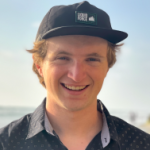 "I finally understand how all the pieces of shoemaking come together – it's like I was right inside the shoe factory."
Jim R.
Future Shoe Designer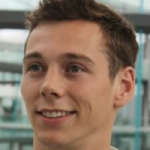 "I've read your content and it's fantastic. It's for sure the most thorough content on footwear creation, it's very applicable and it's very exciting that you are developing videos from it."
Dan C.
Founder, Laceless Design
Wade Motawi, "The Shoe Dog"
Meet Our Founder and Lead Instructor
In 1995, as a rookie shoe designer, Wade began traveling to shoe factories across Asia. He began studying and documenting the shoemaking techniques and processes he found. Years later, Wade led his own teams of footwear designers and developers on training missions to those same factories.  
Now a veteran shoe dog, Wade's footwear career has spanned over 25 years, millions of air miles, and a dozen countries. Wade has built an extensive resume working as a designer, developer, product line manager, development group manager, advanced technology group manager, footwear buyer, sourcing manager, and consultant.
Not content to just build shoes, Wade and his team have created Shoemakers Academy to guide others in their shoemaking journey.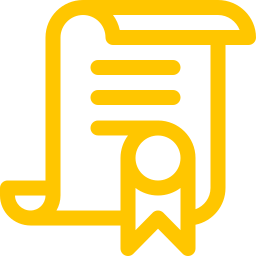 Level Up Your Team
Our modern footwear courses provide your team with in-depth instruction detailing the Shoemaking Process from Design to Development to Mass Production.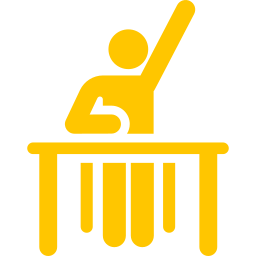 Zoom & In person
Your team can choose OnDemand Video Lectures, Live Zoom Sessions or Schedule In-person instruction with our teachers.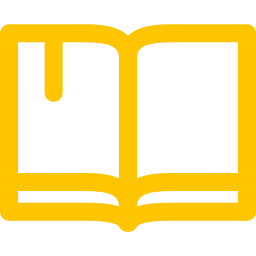 Books & Materials
The Shoemakers Academy offers everything you need to jump start your shoemaking education. Text books, hand tools and shoe materials for our students are in-stock now.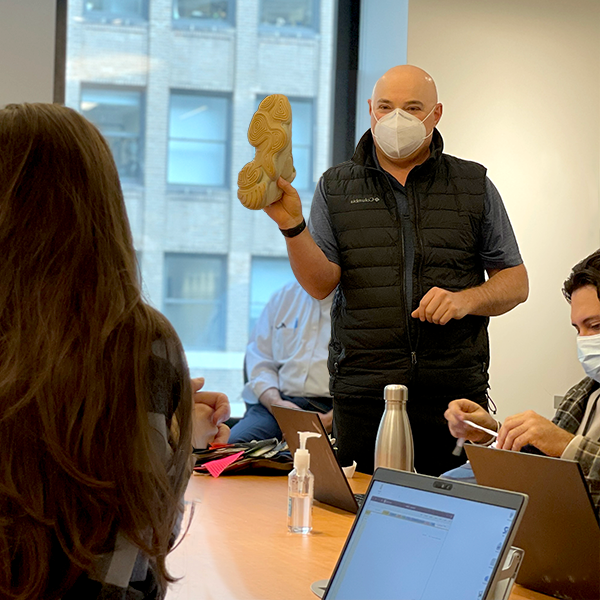 Private Coaching and Corporate Training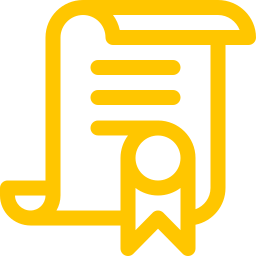 Level Up Your Team
Our courses and coaching provide your team with in-depth instruction detailing shoemaking from design to development to mass production.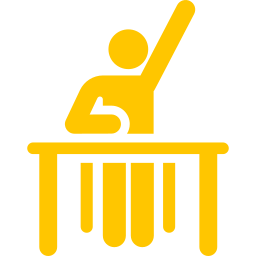 Zoom & In Person
Choose OnDemand video lectures, live Zoom sessions, or schedule in-person instruction with our professionals.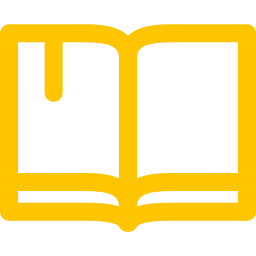 Textbooks & Materials
Shoemakers Academy has everything to fast track your shoemaking skills. Textbooks, eBooks, hand tools, shoe materials, and more.
Textbooks & Tools
Shoemaking Store
Schools Using Our Course Materials
Where to Find Us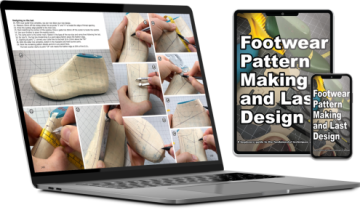 Sign up for Online Shoemaking Courses
Start Your Shoemaking Career Today! Welcome to the Shoemakers Academy! This short video is an introduction to the Shoemakers Academy website. This video shows you the great educational resources available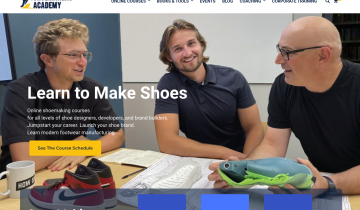 Introducing New Online Shoemaking Courses
Online Courses Available Now! Exciting news! Welcome to Shoemakers Academy. We are excited to offer a curriculum of online shoemaking courses for individuals or businesses. Level up your shoemaking skills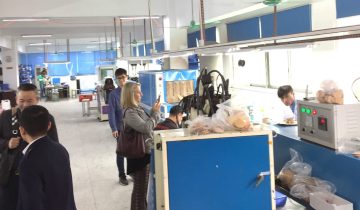 How Can I Find a Shoe Manufacturer?
Congratulations! You have developed a new shoe design, or your brand is growing, and you are ready to source a new shoe factory to manufacture your brand in China .
What kind of shoemaker are you?
A quiz about YOU! To make your shoemaking journey easier, please tell us a bit about YOU and your biggest challenges as a shoemaker. We can help. Take the 30-second About YOU discovery quiz.
Your shoemaking questions answered.
We provide both basic and advanced shoemaking knowledge. Every day we receive shoemaking questions from our friends around the world. Here are our best answers to your most frequently asked shoemaking questions.
Fast Track Shoemaking
Live Events
The Shoemakers Academy hosts live and virtual events to meet Wade Motawi, "The Shoe Dog," and our other instructors. Our shoemaking events cover footwear design, development, and manufacturing. Bring your questions and challenges! See our schedule of upcoming events.